USAAF AN-J-4 Flying Jacket
Designed as a replacement for the USAAF B-3 Flight Jacket in 1942, the AN-J-4 Flight Jacket didn't see production until late 1943. Based on the U. S. Navy's M-445 Flight Jacket, the AN-J-4 Flight Jacket was further improved by Army standards, though acceptable for both branches, hence the designation "AN" (Army/Navy), with the letter "J" representing jacket and the numeral "4" indicating this as the fourth jacket type designated for use by both branches of service. During the wartime production, no less than three versions of this flight jacket were produced; after 25 years of making the final variant with snaps on the pockets, we now are offering the 2nd version noted for the following features: Buttons on the pocket flaps and throat-latch, raised zip with 'turn-away' triangular leather fob, pencil aperture on topside of left pocket flap, and raw-edge backing to pocket flaps.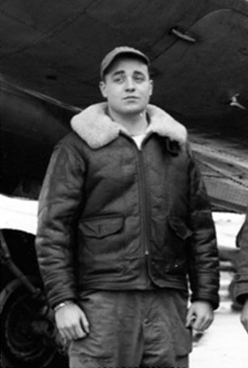 The AN-J-4 Flight Jacket was the most durable and comfortable of sheepskin flight jackets, and no expense was spared in its construction, making this the omega of its type. Extensive horsehide reinforcements are everywhere, and each seam is double-stitched on top; both features providing added strength and durability to virtually any area wear might occur.

Crafted from the same color and weight sheepskin as our Eastman standard B-3 Flight Jacket, the collar is larger than on a B-3 Flight Jacket, with a wide, button-down throat latch for extra insulation. Other features include: wool wristlets inside the cuff to keep out drafts, rayon satin lining inside pockets and arm gussets, ventilated arm gussets, waist adjuster belts, seal brown horsehide reinforcements on collar back, cuffs, waist, arms, zipper, arm gussets and wind flap, button-down pocket flaps, authentic woven label, and one-piece back to ensure the minimum amount of stress in this area. The definitive copy of the most perfect sheepskin flying jacket in the AAF flying clothing inventory!
Shop Now, Click the picture👇

👇