HISTORY OF THE MA-1 JACKET

The classic Alpha Industries MA-1 bomber is a coveted piece for any fashion-forward wardrobe but don't be fooled into thinking it's a passing fad. While Kanye and The Weeknd keep the Alpha jacket looking stylish, it was originally designed for functionality in mind.
Supermodels and popstars weren't a 'thing' at the time of designing; rather, the jacket was created for the United Air Force to keep the wearer alive, rather than gaining any fashion points.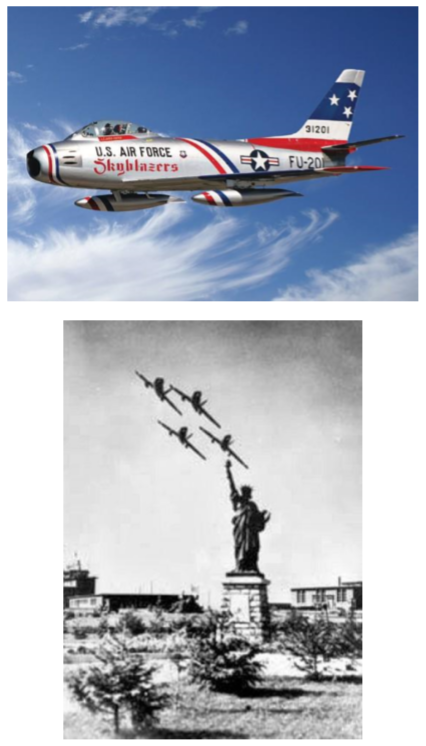 The U.S. Air Force initially started with a leather cold-weather aviator jacket with a sheepskin lining. As the pilots faced 8-9 hours in unpressurised cabins, insulated jackets were key to their comfort.
In the late 1940s, a new generation of jet fighter planes were introduced and so an update was required. With higher altitudes and colder temperatures to contend with, pilots now faced freezing to death if their bulky leather jackets became became wet from rain or perspiration. New streamlined cockpits were cramped. A more aerodynamic jacket was required for safety, and so entered the B-15, which eventually gave way to the authentic MA-1 we know today.
The first MA-1 bombers were issued in the 50s to U.S. Air Force and Navy pilots. Created from high quality, lightweight nylon with a newly developed polyester fiber filling, these new era of jackets provided superior warmth without the weight. Ribbed cuffs and a cropped body design allowed for a sleek fit to avoid catching on the planes' switches and dials.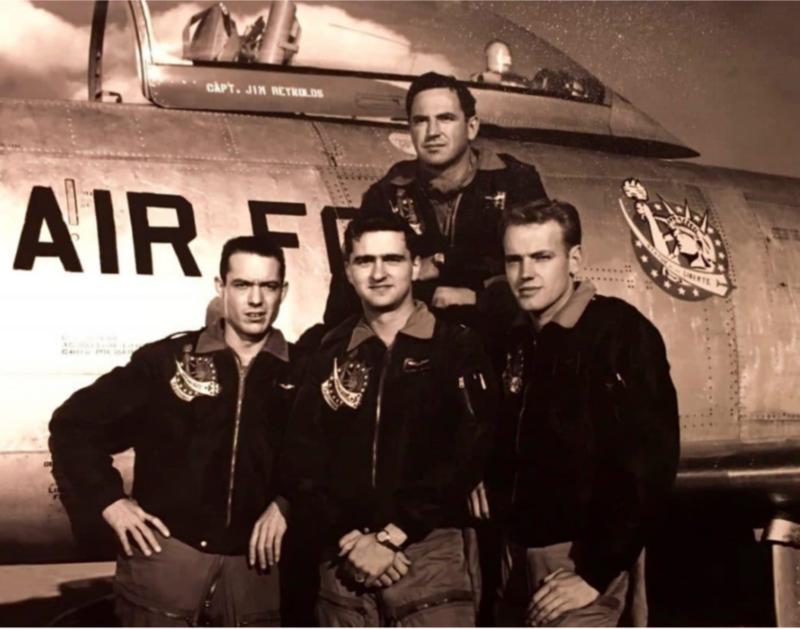 A few changes were made to its predecessor; the fur collar of the B-15 was removed as it interfered with the parachute harness, radio wire loops and oxygen mask tabs made obsolete as equipment design changes were put into place.
In later models, the MA-1 was made reversible with a bright Indian Orange lining to signal rescue personnel if a plane crashed. This statement bright lining remains today.
The crossover from function to fashion happened in the 1960s when skinheads made it part of their dress code. This eventually bled out to British street culture in the 70s, with punks, mods and rockers all adopting the simple style to their own "uniforms".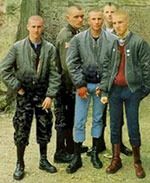 It was only a matter of time before the humble jacket received the Hollywood treatment, featuring in a plethora of films. Steve McQueen in The Hunter and Tom Cruise in Top Gun brought the world's attention to the classic bomber and ultimately making it into a pop-culture hero.
And today? The major designers and high street stores are constantly revisiting and reworking the MA-1. From a switch in the shell material to creating slimmed down versions of the original, it looks like the MA-1 flight jacket is here to stay.
🛒Shop now, Click the picture👇

👇